I HAVE REMOVED EVERY BARRIER FROM YOUR AFFILIATE SUCCESS
I'VE TAUGHT HUNDREDS OF PEOPLE HOW TO DO THIS

NOW I HAVE AUTOMATED EVERYTHING
TO CREATE A GENUINE PUSH BUTTON SOLUTION
My name is Tony Marriott and I've been working full time online for over 7 years. I have worked in many niches both as an affiliate and a product vendor.
Being an affiliate is still a big part of my business model and one of the easiest ways to start out in Internet marketing. However it is becoming much harder and requires a lot of work to be successful.
There are so many major challenges that need to be surmounted to build a successful affiliate business. Each and every step can be the one that stops you making the money you deserve.
Have you been stopped from getting the most out of the extraordinarily profitable JVZoo Affiliate System?
Do your affiliate requests never get approved?
Do you waste your affiliate traffic because you're only building the sellers list?
Are autoresponders too flippin' complicated?
Do the products you promote simply not convert to sales?
Is putting together a profitable funnel just too complicated or takes too long?
If any of the above ring true then you are not leveraging affiliate marketing to it's ultimate potential.
Just one of the above problems could be stopping you in your tracks.
You need to overcome all the above and that takes work, lots of time, loads of effort, long drawn out training, complicated set-ups and more. Sometimes there is so much to do that you never even get off the ground.
Even if you manage to get your JVZoo affiliate link approved, what do you do with it. Send some traffic of course. Maybe a solo ad or Facebook ads, even Bing ads or YouTube video traffic. You may even have a Facebook page or Twitter account with plenty of followers. But, how many sales do you actually make? How do you convert that traffic to actual sales? More importantly how do get subscribers on your list?
What? No-one told you the money is in the list? I'm only kidding. There may be plenty of misguided information and even completely wrong concepts told about internet marketing but the one single truism that cannot be debunked is that list building is absolutely essential and always the best way to maximise your income.
OK, you accept that you need to build a list but how do you do that with affiliate products? How do you set-up an autoresponder? How do you check your traffic is good?
GETTING YOUR AFFILIATE APPROVAL
You will have seen the huge incomes being made by the top JVZoo affiliates promoting Internet Marketing products
You will have seen the leader boards of the high profit IM product launches. But most affiliates just can't get on these highly profitable launches because they don't have a sales history on JVZoo.
When a product is first launches any approved affiliate is going to have the best chance of making sales. Everyone is promoting the product, It is hyped up everywhere. YouTube, Google search, JV launch lists, JVZoo itself, Emails, Facebook page, Tweeted, Facebook Adds etc.
The product will be seen all over and potential buyers will be ripe for the picking. So the best time to promote some products is right at the launch but many sellers are very protective of their launch figures so will only approve people they already know or have a good sales history on JVZoo.
This catch 22 situation is very frustrating. I know!!
I was just like you at one point. I had no sales history and no-one would approve my affiliate requests. It was a long hard slog getting those initial sales under my belt so that sellers would start to approve me without question.
However the good news is that once you can get even a few sales the whole JVZoo system starts to open up to you.
The bad news is… There is still a lot to do to make any affiliate promotion profitable. If you think just banging out some traffic to an affiliate link will start making you money then you are going to be sadly disappointed.
I understand this only too well. I have trodden that same affiliate path as you. Sometimes it just seems impossible to make money!

Sure a few years back it was pretty simple but the IM world has changed dramatically. It is much more competitive, newbies are blocked out of the big money, systems are more complicated, traffic generation tales more effort, time or money than ever before.
The only way to get ahead is to massively simplify your affiliate system, speed up implementation and maximise efficiency and conversions.
Like I said, I know this is right because I have been through the exact same learning process as you. But what I want to do is help you short cut the months of work I needed to even get started. I want to remove all the obstacles that are holding you back and massively shortcut your route to IM affiliate marketing success.
So many questions and so much to do. Even if you understand everything you need to do it can still take you forever to put it all together. That usually leads to you taking shortcuts and that in turn leads to failure. Leaving you wondering why it just isn't all working
That's a question I asked myself. I knew things needed to be much simpler, much easier to do, much less complexity in the set-up and configuration of things. It needed the same edge that experienced affiliates had. It needed automated software to do the donkey work. It needed to ensure you could get affiliate approvals for top products. It needed to ensure you had the same affiliate tools that the top guys had, like bonus offer and discount codes etc. Basically it had to remove all the barriers that every newbie finds when they try and grab a piece of the very lucrative affiliate market.
Fortunately I have already created some of the best internet marketing software around and I have been very successfully both as a product owner and an affiliate. Leveraging from my experience I have been able to…..
…..Create a web based software that ensures nothing stops you being successful as an affiliate marketer.

Even if you have never sold a single affiliate product in your life.
NOT A MAGIC BUTTON BUT A REAL AUTOMATED SOLUTION
You Wont Need
Your Own Products
A Web Site
Any Technical Skills
Long Drawn Out Training
Complicated Set-Up
A Previous Affiliate Sales History
Because You Get
Guaranteed JVZoo Affiliate Approvals
Proven High Converting Products
Pre-Made Sales Funnels
One Click Autoresponder Set-Up
Automated Exit-Pops That Add To YOUR List
Giveaway Lead Magnets That Build YOUR List
Affiliate Link Cloaking
Detailed Link Tracking
Your Own Bonuses To Encourage Buyers
Discount Coupons To Increase Sales
WALK THROUGH AFFILIATE REX VIDEOS
THAT'S WHY I CREATED AFFILIATE REX.
A TRUE PUSH BUTTON EASY AFFILIATE SYSTEM THAT AUTOMATES, SIMPLIFIES AND SPEEDS UP EVERY PART AND PROCESS OF YOUR AFFILIATE PROMOTIONS.
Affiliate Rex solves all the above problem, and more, by guaranteeing your affiliate approval to a range of proven profitable JVZoo IM products, automating autoresponder and sales funnels, and tracking all your traffic in detail.
This and the additional functions inside Affiliate Rex finally ensure you can get your system or your affiliate business up and running today.
That's right TODAY! Not next week, next month or even months from now. With Affiliate Rex you can have a full affiliate system up and running in minutes.
How Does affiliate Rex Ensure Your Success?
Building A List From Selling Affiliate Products?
Yes you can, and in fact should. There are three ways to build your list with Affiliate Rex.
Send your traffic to a Lead Magnet with a cool free giveaway that will maximise your subscriber conversions
Capture non-buyers with a an exit-pop "free offer"
Capture The email of any buyers
Of course Affiliate Rex Does all three of these for you. No need to worry about any complex autoresponder set-up. Using the GetResponse API, Affiliate Rex fully integrates with GetResponse autoresponder and will create your lists and set everything up with just a click of a button.
The lead magnet, exit-pop and giveaways are are pre-configured specifically for you. So no need to build a web page, landing pages, thank you pages or anything else. It's all done for you.
Send your list subscribers to any Affiliate Rex (or any other affiliate product) to maximise your profits from each subscriber. This ensure you can profit from almost any traffic source.
Specific Affiliate Rex 30 day cookies are used to ensure you receive subscribes and sales even if prospects do not sign up or buy immediately.
Tracking Traffic And Conversions For Maximum Profits
Another thing that can be extraordinarily complex and difficult to set-up is conversion tracking. Not with Affiliate Rex. Tracking and analysis of traffic, subscribers and sales for all the Affiliate Rex products, is fully automated. There is literally nothing to set up.
Just click to the Traffic Statistics page to see beautiful and easy to understand tracking graphs and data. See a complete system overview or drill down into individual products, campaigns and even individual links.
With Affiliate Rex you know exactly which traffic sources are working and which are not. And exactly how well. This can save you $1000s in wasted traffic by quickly identifying the good from the bad. Kill off the bad traffic and ramp up the good traffic to really make a killing.
I HAVE MAD

E

LITERALLY

H

UNDREDS OF THOUSANDS OF DOLLARS
FROM AFFILIATE MARKETING
AND I WANT YOU TO HAVE THE SAME CHANCES THAT I EVENTUALLY HAD
BUT WITHOUT ALL THE BLOOD SWEAT AND TEARS NEEDED TO GET THERE!
This is what You get!
Affiliate Rex is web based software service so there is nothing to install and nothing to go wrong. Affiliate Rex works from a Mac or Windows computer, in fact any computer with an internet conection. Updates are included and fully automatic. Affiliate Rex integrates seamlessly with GetResponse via API. All you need is a computer with an internet connection.
Affiliate Rex comes with a number of high quality affiliate products that already have a proven sales record. Of course they all come with guaranteed affiliate approval. Simply add JVZoo affiliate links to Affiliate Rex and you can generate an unlimited amount of lists, campaigns and and cloaked tracking links for any traffic source you like.
All links are fully tracked for sales page hits, subscriber sign-ups and sales. View all traffic statistics in fine data details or elegant graphs for easy analysis. No additional services or costs are needed. Everything is simply 'done for you'. See ovarall traffic statistics or drill down into products, campaigns or links.
List building is fully automated. There is nothing for you to do except let your list grow with every sale and every subscriber. Sends traffic direct to lead magnet (giveaway) links to focus on list building.Sales links will ensure you get both buyer and exit-pop subscribers from your traffic.
Once you have made a few sales with Affiliate Rex it will be much easier to get affiliate approvals from other vendors and those highly lucrative launch products. As your lists build you can email out to these new affiliate products making even more money and building a powerful and sustainable business.
Every product inside affiliate Rex comes with a complete sales funnel. Including lead magnet and exit-pop. Each lead magnet/exit-pop comes with a valuable free offer. Everything is fully automated and any affiliate link you create will automatically generate the correct funnel and pages for your affiliate product. Create both sales links (direct to the sales page) a or lead magnet links (to free offer). In either case your list will be populated with subscribers from both sales and sign-ups. No more wasting your traffic as a one hit wonder and only building a list for the product owners.
Each product comes with it's own JV page including ad banners and emails swipes to help with your promotion. Discount vouchers and bonus bundles are also included so you will have every advantage when promoting affiliate products. Nothing is left out of Affilite Rex. You will have all the tools you need for successful promotions of affiliate products. I want to ensure you make sales and build your list as fast as possible!
Nothing for you to install or download. Just add the discount codes to your promotion pages or emails and add the bonus URL to JVZoo. Everything will then be automated for you.
All you need to do is promote your special Affiliate Rex link!
Affiliate Rex is ultra simple to use but I have included full training videos to get you started fast!
Nothing long and drawn out just a straight to point, follow my instructions to get started fast - kind of thing.
FAST ACTION BONUSES
I want to make sure you get every opportunity to use Affiliate Rex to the max. So I am going to include the following bonuses.
Each month I will be adding the following to Affiliate Rex
1. New Bonus Pack To Give Away When Promoting Affiliate Products.
A new pack of bonus products will be added each month. These bonus packs can be used to give away to buyers. This will encourage people to by through your link rather than other affiliates selling the same product.
2. New Traffic Generation Method Training
This bonus is huge. Traffic is the lifeblood of any system and I will be adding a complete traffic training program every month so you will always have new ways and new ideas for generating traffic to your affiliate offers and lead magnets.
By now you must be asking yourself "what's this going to cost me?"
Sure Affiliate Rex is a top notch web based software that has taken 6 months and thousands of dollars to design and build. In fact after the launch Affiliate Rex will be a monthly subscription but as I want to add a lot of system users fast and get some testimonials I am offering Affiliate Rex for a single, one off, ultra low price for a lifetime membership.
That's right one payment and nothing more to pay – ever.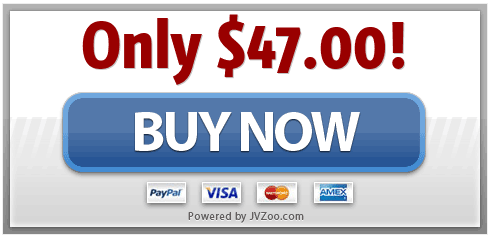 To get the full list building facilities from Affiliate Rex you will need a GetResponse autoresponder account. You can get a 30 day free trial inside Affiliate Rex.
BUT THIS IS NOT A MAGIC BUTTON
Let me be very clear though. This is not a magic button or a get rich quick scheme. Only fools believe in those. So if that's what your looking for then please move on.
But this truly is the next best thing. Where things can be automated they have been, where they can be pre built they have been. Where it can be "done for you" it has been. Like any real opportunity you will need to put some work in. You will actually have to follow the instructions and actually do what's needed.
Do that and you will start to make money and build a real sustainable affiliate business.
If you want to finally jump start your affiliate business then Affiliate Rex is exactly what you have been waiting for. Affiliate Rex removes all the obstacles that are stopping you from being successful.
Don't miss this opportunity. Don't sit there spinning your wheels and bashing away at the same old problems day after day when you can simply leap over all those show stoppers and be up and running in minutes.
Imagine getting guaranteed JVZoo affiliate approvals
Imagine not having to spend hours trying to configure your autoresponder
Imagine creating cloaked and trackable links in one click.
Imagine seeing all your traffic statistics at the click of a mouse.
Imagine having your sales funnels and lead magnets pre-built for you.
Imagine finally having a real affiliate system of your own.
IMPORTANT NOTE: To get the full list building facilities from Affiliate Rex you will need a GetResponse autoresponder account. You can get a 30 day free trial inside Affiliate Rex.
P.S. Don't wait. Affiliate Rex will be a monthly subscription after this promotion.
P.P.S. You won't find an Affiliate System that does so much for so little.
P.P.P.S. Remember This can be set up literately in minutes. It is simplicity itself